Automatic video storage system
✓
Automatically transfers
video from
the forklift truck
to the server
✓
Enables
live view
from the
cameras on
the forklift
✓
System
archives
material
for up to
several years
✓
Access to
all material
from
laptop or
smartphone

Automatic storage
Video is uploaded
automatically
to the server.
The client has
access to the
stored material
from the CRM.
Live view
Possibility of live
monitoring from
all cameras
installed on vehicles,
for example to verify
that the operator is
doing his job reliably.
Storage of material
Material can be stored
on the server for
up to several years,
depending on the client's
preference. The server is
installed directly at
the client's premises.
CRM app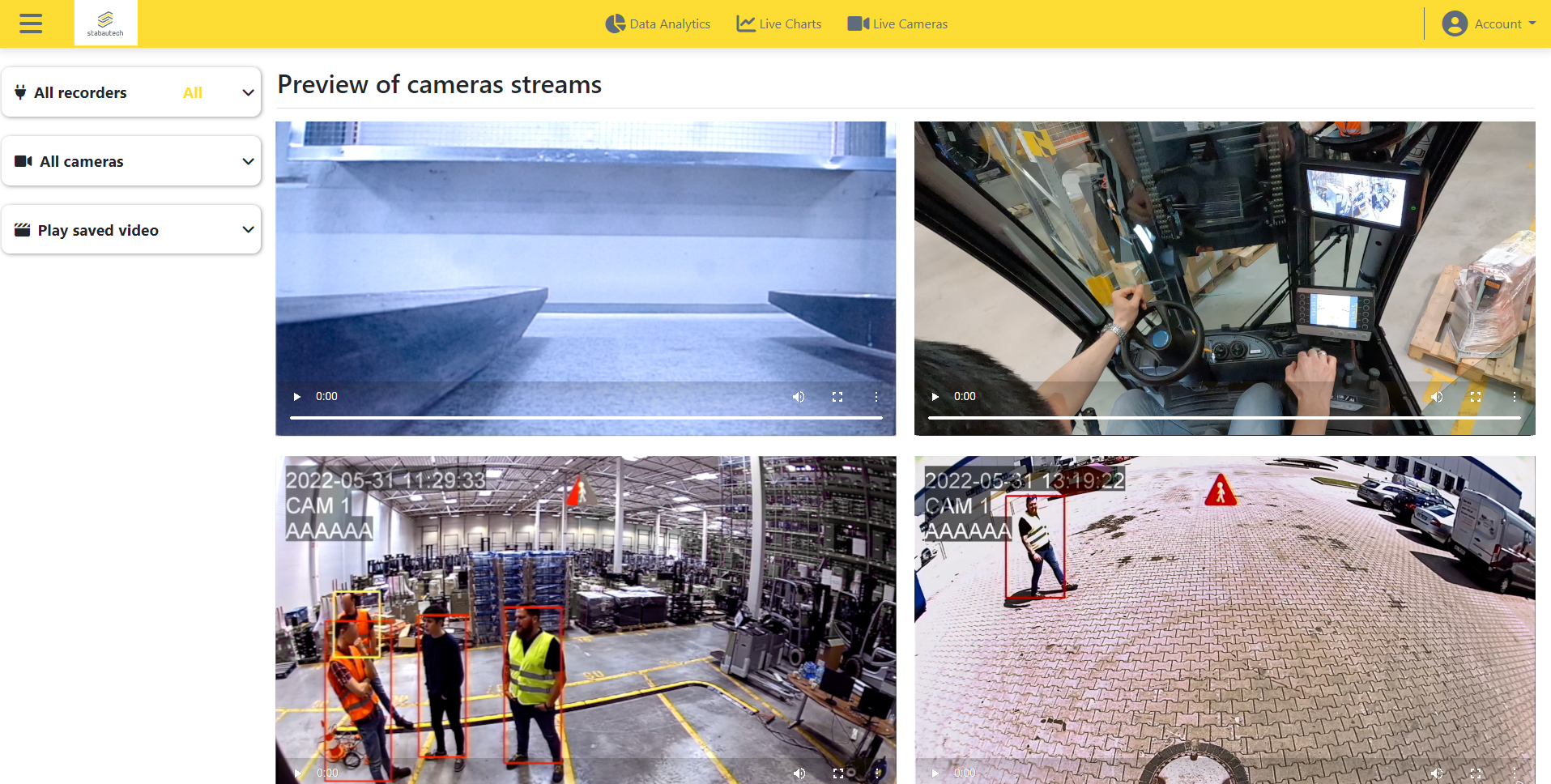 Wojciech Kulisz
Manager of vision systems department
Get in touch with us
Do you have questions?